Mano Mudd
The artist's mission is to make the soul perceptible. Our scientific, materialist culture trains us to develop the eyes of outer perception. Visionary art encourages the development of our inner sight. To find the visionary realm, we use the intuitive inner eye: The eye of contemplation; the eye of the soul. All the inspiring ideas we have as artists originate here.
​
The visionary realm embraces the entire spectrum of imaginal spaces; from heaven to hell, from the infinitude of forms to formless voids. The psychologist James Hillman calls it the imaginal realm. Poet William Blake called it the divine imagination. The aborigines call it the dreamtime; and Sufis call it alam al-mithal. To Plato, this was the realm of the ideal archetypes. The Tibetans call it the sambhogakaya; the dimension of inner richness. Theosophists refer to the astral, mental, and nirvanic planes of consciousness. Carl Jung knew this realm as the collective symbolic unconscious. Whatever we choose to call it, the visionary realm is the space we visit during dreams and altered or heightened states of consciousness.


Powered by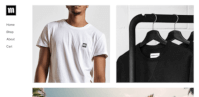 Create your own unique website with customizable templates.